Institutional Sales Manager (The Netherlands)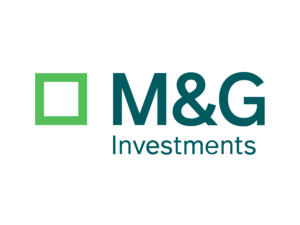 At M&G our purpose is to help people manage and grow their savings and investments, responsibly. As a business, we are continuing to take steps towards a sustainable future, delivering better long-term solutions for our customers and clients and identifying new opportunities to make a positive impact for our environment and communities . To help us achieve our vision we're looking for exceptional people who live our values of care and integrity and who can inspire others; embrace change; deliver results and keep it simple.
We will consider flexible working arrangements for any of our roles and also offer work place accommodations to ensure you have what you need to effectively deliver in your role.
The Role:
We are looking for a self-motivated Institutional Sales Manager who wants to join our well-established and successful Institutional Distribution team in the Netherlands.
The right candidate will have experience in institutional sales support/client management within an international well-established investment management company and who has the ambition to become a successful sales person with a dedicated client base under the wings of an experienced sales team.
Key Responsibilities for this role:
To work collaboratively with colleagues and take personal accountability to maintain and enhance controls you are responsible for to support improvement of the overall control environment, customers outcomes and a reduction in M&G's operational risk.
The Institutional Sales Manager will initially be responsible for the coverage of family offices and the day-to-day client servicing of Dutch institutional clients and will be working closely with the Business Development Directors.
The person will need to work closely with internal business partners to ensure that our clients receive a high-quality client service with regard to RFP's, due diligence meetings, monitoring calls, ad-hoc Q&As from the senior sales team members in relation to both existing clients
Active contribution to the annual marketing plan, pipeline reports and business presentations in close coordination with the London teams
Research new prospective investors ahead of introductory meetings e.g. firm background, news flow, asset allocation, manager roster, historic relationship, identifying key decision makers etc. 
Key Knowledge, Skills & Experience:
Proactive, people oriented team player with good listening and networking skills, an enthusiastic, upbeat -and realistic- communication style and a passion for success
Proven experience servicing Institutional clients in the Netherlands
Investment knowledge in Equity, Fixed Income, Real Assets, ESG and good understanding of / interest in the Dutch pension fund market, investment industry and competitive landscape
Strong interpersonal and communication skills – build and maintain good relationships internally with stake holders and externally with clients
Excellent written and verbal communication in both Dutch and English
Strong team player with proven ability to develop good working relationships with colleagues and clients with a high level of attention to detail applied to all tasks
Strong analytical / numerical skills with attention to detail
University or University of Applied Sciences degree in Business Administration (or similar) required
Experience and good command of MS Word, Excel, Powerpoint and CRM systems
International experience within a larger financial organisation is a pre
Ability to work autonomously and pro-actively in a small sales team
Ambition to become an independent and successful sales person contributing to the P&L of the team
We have a diverse workforce and an inclusive culture at M&G plc, underpinned by our policies and our employee-led networks who provide networking opportunities, advice and support for the diverse communities our colleagues represent. Regardless of gender, ethnicity, age, sexual orientation, nationality or disability we are looking to attract, promote and retain exceptional people. We also welcome those who take part in military service and those returning from career breaks.